Game Development Essentials:
An Introduction (4th Edition)
The fourth edition of Game Development Essentials: An Introduction takes readers on a fascinating journey through the game development process
and the industry itself.
All the current trends and technologies are covered—including: PlayStation 5 and Xbox Series X/S; usability and accessibility; virtual, mixed, and augmented reality; and development tools and techniques. Game Development Essentials: An Introduction is the starting point for anyone who's interested in learning everything there is to know about the thriving, fast-moving game industry. 
EDUCATORS
Desk copies and pre-orders now available.
To start the process, please fill out this form:
Ready to place an order?
Submit your PO here!
Cover Image:
Horizon Forbidden West
© 2021 Guerrilla
This thoroughly updated, highly anticipated new edition includes 12 chapters divided into three parts
High-impact game screenshots, photos, diagrams, and illustrations.
Revealing case studies, profiles, quotes, and tips contributed by industry experts.
Insightful objectives, exercises, notes, and sidebars that help readers hone their critical thinking skills.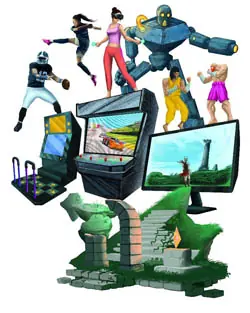 Part I
(Setup: Building the Foundation)
Explores game development history, platforms, player modes, time intervals, goals, genres, and industry stats.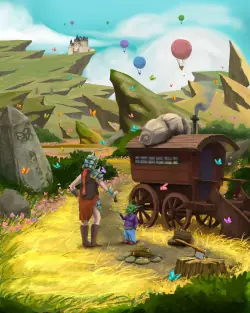 Part II
(Scenarios: Creating Compelling Content)
Delves into content creation and concepts behind story and character development, gameplay, level design, interface design, and audio.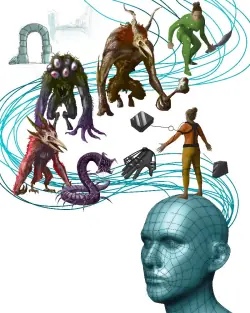 Part III
(Strategy: Making It Real)
Focuses on team roles, production phases, tools, techniques, documentation, management, and marketing.
ABOUT THE AUTHOR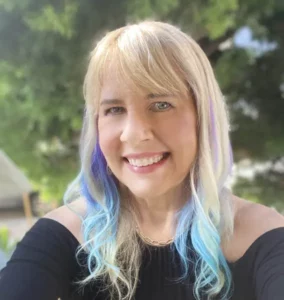 Jeannie Novak is Lead Author and Series Editor of the widely acclaimed Game Development Essentials series, CEO of Kaleidospace, LLC (dba Indiespace), Director of Novy Publishing Worldwide, and Co-Founder of Novy Unlimited—an agency servicing game developers and publishers in consulting, in-game production, marketing, public relations, and creative services.
Jeannie has provided curriculum development and consulting services for game technology companies, serious game developers, research institutions, and colleges/universities such as UC Berkeley, USC's Information Sciences Institute, Alelo Tactical Language & Culture, and GameSalad. She was Program Director of Game Art & Design and Media Arts & Animation at the Art Institute Online and has taught game courses at UCLA, Art Center College of Design, DeVry, Westwood College, ITT, and the Center for Media & Design at Santa Monica College. Jeannie holds a BA in Mass Communication from UCLA and an MA in Communication Management from the Annenberg School at USC. She's a member of the Online Game of the Year peer review panel for the Academy of Interactive Arts & Sciences D.I.C.E. Awards and has served on the Executive Boards of the International Game Developers Association – Los Angeles, and Women in Games International. Based in Santa Monica, California, Jeannie is also an accomplished composer, pianist, and singer-songwriter.
Novy Unlimited, Inc. is a product of co-conspirators Jeannie NOvak and Luis LeVY.
Launched in 2011, Novy's divisions include PR, Marketing, Creative, Consulting, Production, Music, and Publishing.